Podcast: Play in new window | Download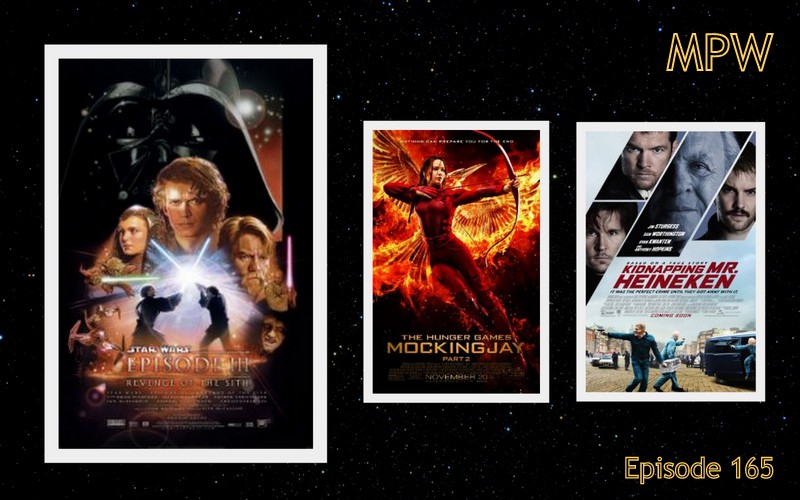 Happy Thanksgiving! Andy's cat died, but welcome to the evil twin, Movie Podcast Weekly, the Clown Car of Movie Podcasting… This is Episode 165 or Part 3 of our STAR WARS FRANCHISE REVIEWS to ramp up to the exciting release of "Star Wars Episode VII: The Force Awakens" (2015). In this episode, we are joined by two special guests: Jedi Master Steve Hernandez and Jason's boss at his day job, Jason Diediker!
Our guests are here to help us with this week's Feature Reviews of Star Wars Episode III: Revenge of the Sith (2005) and The Hunger Games: Mockingjay Part 2 and Kidnapping Mr. Heineken. We also discuss the popular streaming series The Man in the High Castle, as well as Marvel's Jessica Jones. And just as a warning, we also have an insensitive and unsavory conversation about euthanizing pets… It will probably not be popular with some listeners. Jay is sick. Karl is quiet. Andy is sad. Ryan is a dad again. Steve Hernandez threatens to keep eating, and Jason Diediker is new to podcasting, so join us!
This episode is dedicated to Avie Elliott and Andy's dead cat, "Sparkles." Continue reading →