Podcast: Play in new window | Download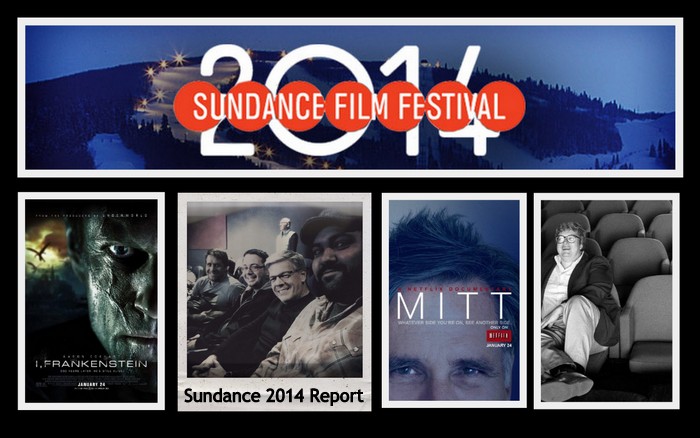 Welcome to Movie Podcast Weekly, Episode 070! For this show, we bring you this year's Sundance 2014 Report, starring Joshua Ligairi and special guest WILLIAM ROWAN JR., filmmaker and friend. And of the Sundance crop of films, we go a little more in-depth in our discussions of "Mitt" (which is now streaming on Netflix) and "Life Itself." We also bring you a Feature Review of "I, Frankenstein," and we revisit our debate about "The Act of Killing." Don't miss it!
Movie Podcast Weekly features four hosts (and frequent guests), who give you their verdict on at least one new movie release that's currently in theaters, mini-reviews of what they've been watching lately, and specialty recommendation segments. New episodes release every single Monday.
SHOW NOTES
I. Intro
—Welcome back, William Rowan Jr.
—William sells his children to Meryl Streep
II. Mini Reviews
Karl: Jack Ryan: Shadow Recruit
Andy: Prisoners, The Heat, 2 Guns, Phantom
William Rowan Jr: The Act of Killing
Jason: A Lonely Place to Die
Josh: Gravity Falls (TV)
III. Feature Review: I, FRANKENSTEIN (2014)
Jason: 4.5 ( Avoid )
Andy: 2 ( Avoid )
Karl: 5 ( Rental )
IV. SUNDANCE 2014 REPORT
Movies Josh Didn't See (But Keep Them on Your Radar):
Blue Ruin
Whiplash
The Skeleton Twins
They Came Together
The E-Team
Movies That Josh Saw at Sundance 2014:
V. Review: MITT (2014)
Josh: 9 ( Buy It! / Stream It! )
Jason: 7 ( Rent It / Stream It! )
VI. Preview: YOUNG ONES
William Rowan Jr: 9 ( Buy It! )
VII. Preview: BOYHOOD
VIII. Preview: WHAT WE DO IN THE SHADOWS
IX. Preview: CAPTIVATED: THE TRIALS OF PAMELA SMART
X. Preview: FINDING FELA!
XI. Preview: LIFE AFTER BETH
William Rowan Jr. = 7.5 ( Rental )
XII. Tease: DEAD SNOW: RED vs DEAD — Hear our review at Horror Movie Podcast, Ep. 008

XIII. Review: LIFE ITSELF (festival cut)
Jason = 8.5 ( Buy it! )
Karl = 7 ( Rental )
XIV. Listener Feedback:
—E-mail from Levi
—E-mail from Christian
—E-mail from Jeff Hammer
XV. Wrap-Up
Links for this episode:
Check out our wives' Book Review Podcast
Follow Movie Podcast Weekly on Twitter: @MovieCastWeekly
Jason talks pop culture: The Donut Show
Jason and Josh, especially for horror fans: Horror Movie Podcast
Josh covers streaming movies: Movie Stream Cast
Special thanks goes out to singer-songwriter Frederick Ingram and the voice talents of Midnight Corey Graham from The Electric Chair Podcast, Willis Wheeler from the Terror Troop Podcast and Mr. Ron Baird for their help with our recommendation segment intros.
We'd also like to thank The Dave Eaton Element and Dave Eaton himself for the use of his music for our theme song. Today is Dave's birthday—happy birthday, Dave!
If you like what we do here at Movie Podcast Weekly, please subscribe and leave us a review in iTunes. If you want to support the show, we have PayPal buttons in our right-hand sidebar where you can make a one-time donation or you can become a recurring donor for just $2 per month.
You can always contact us by e-mailing MoviePodcastWeekly@gmail.com. Or you can call and leave us a voice mail at: (801) 382-8789. And you can leave us a comment in the show notes for this episode.
Thank you for listening, and join us again next Monday for Movie Podcast Weekly.