Podcast: Play in new window | Download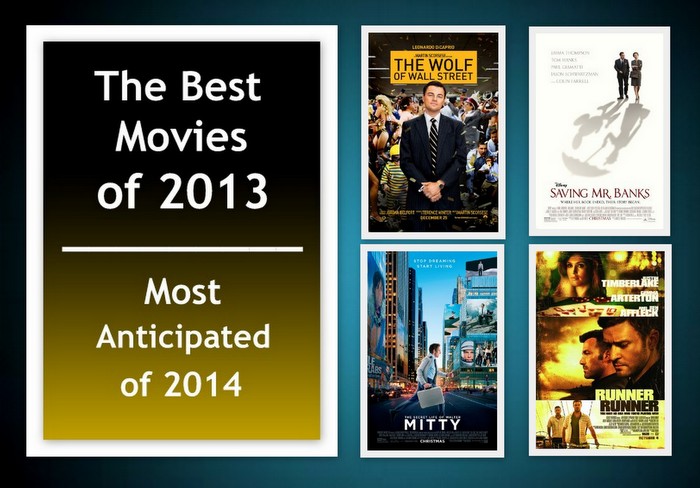 Happy new year this week! And welcome to Episode 066, where your boys at Movie Podcast Weekly each list THE TOP 10 MOVIES OF 2013, so you get 40 (not necessarily all unique) take-it-to-the-bank, must-see "buy-it's." But we also list off all our honorable mentions, which gives you about 60 Honorable Mentions (again, not all unique) that are take-it-to-the-bank, guaranteed good rentals. We also list off 40 of our Biggest Disappointments of 2013, which aren't necessarily bad, just disappointing. But Karl, Andy and Jason give you 15 movies from 2013 that they absolutely freakin' hated, while Joshua "take-the-high-road" Ligairi alternately gives you 8 movies that he thought he would dislike, but were pleasant surprises.
Oh, yeah, and we also Feature Review "The Wolf of Wall Street," "The Secret Life of Walter Mitty," "Saving Mr. Banks" and "Runner Runner." All this and so much more awaits you during this 3-hour and 44-minute episode of Movie Podcast Weekly.
Note: For your convenience, we've listed most of our picks in the show notes below (as opposed to a password-protected listing). So, if you opt not to listen to this hilariously entertaining show, please at least give us a download out of it. Thanks! Happy 2014. Continue reading →