Podcast: Play in new window | Download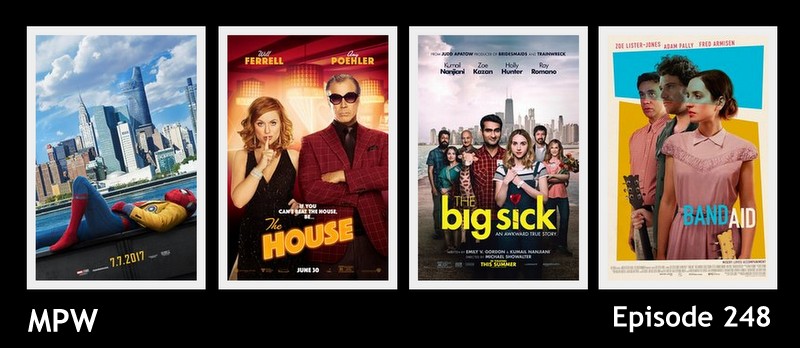 It's your friendly neighborhood movie podcast again here with Episode 248 of Movie Podcast Weekly, the Clown Car of Movie Podcasting… In this episode we're joined once again by special guest musician and MPW listener Eric Herman of Eric Herman Music.com. We have four Feature Reviews for you: Spider-Man:
Homecoming (2017) and The House (2017) and The Big Sick (2017) and Band Aid (2017). Join us — or else Eric will come to your house and sing his kiddie comedy songs at you!
If you're new to our show… Movie Podcast Weekly typically features four hosts — Jason, Andy, Karl and Geek Cast Ry — along with frequent guests. We give you our verdicts on at least one new movie release from the current year that's currently playing in theaters, as well as several mini reviews of whatever we've been watching lately. New episodes release every single week! Continue reading →