Podcast: Play in new window | Download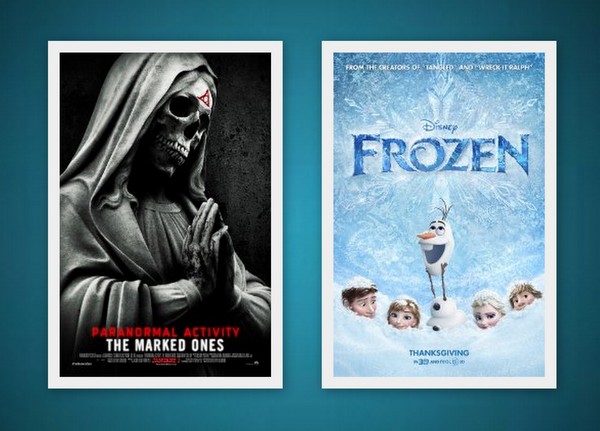 In Episode 067 of Movie Podcast Weekly (the first of the New Year), your ever-faithful hosts bring reviews of Disney's Hatchet …er… Frozen and Paranormal Activity 5 …er… Paranormal Activity 4.5 …er… Paranormal Activity: The Marked Ones. And if you think a major horror franchise is a strange pairing with a new release from Disney, wait until you hear all of the talk about pornography in this episode. Although the content of the porn discussion is kept pretty PG, there is quite a lot of it by our standards. Parents be warned. We are also joined by two very special guests—including fan-favorite WILLIS WHEELER of The Donut Show podcast, the Terror Troop podcast, and more!
Movie Podcast Weekly features four hosts (and frequent guests), who give you their verdict on at least one new movie release that's currently in theaters, mini-reviews of what they've been watching lately, and specialty recommendation segments. New episodes release every single Monday.