Podcast: Play in new window | Download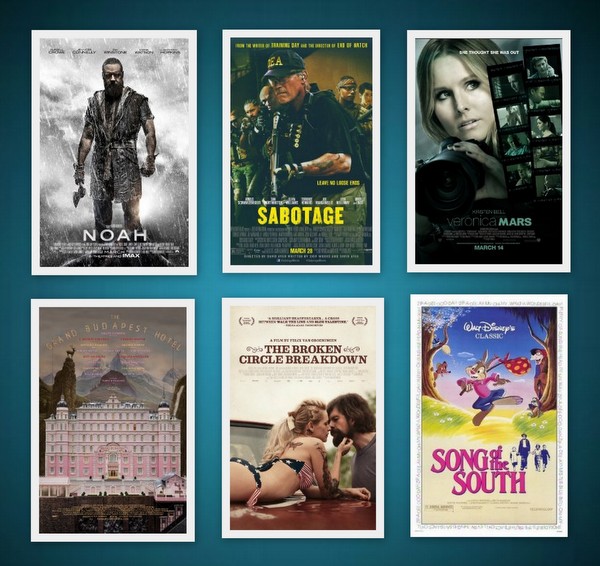 This episode is dedicated to our friend and supporter, Chad Downey. Thanks for everything, Chad.
Whoa… Buckle up, everybody! Episode 079 of Movie Podcast Weekly is an infamous show for the ages. Chances are great that at least one (if not all) of your four favorite hosts will anger or offend you in some way during the course of this show, so apologies ahead of time… But the good news is, we bring you several in-depth reviews, such as "Noah," "Sabotage," "Veronica Mars," "The Grand Budapest Hotel" — and finally — "The Broken Circle Breakdown" (for Jeff Hammer), as well as two bonus reviews on "Stranger Than Fiction" and a fiery and controversial review of Disney's "Song of the South" (1946).
We welcome two special guests for this episode: First, lady podcaster JESSICA GIFFORD of the Book Review Podcast, and filmmaker and MPW recurring guest favorite, WILLIAM ROWAN JR..
Movie Podcast Weekly typically features four hosts (and frequent guests), who give you their verdict on at least one new movie release that's currently in theaters, mini reviews of what they've been watching lately and specialty recommendation segments. New episodes release every single Monday. Continue reading →