Podcast: Play in new window | Download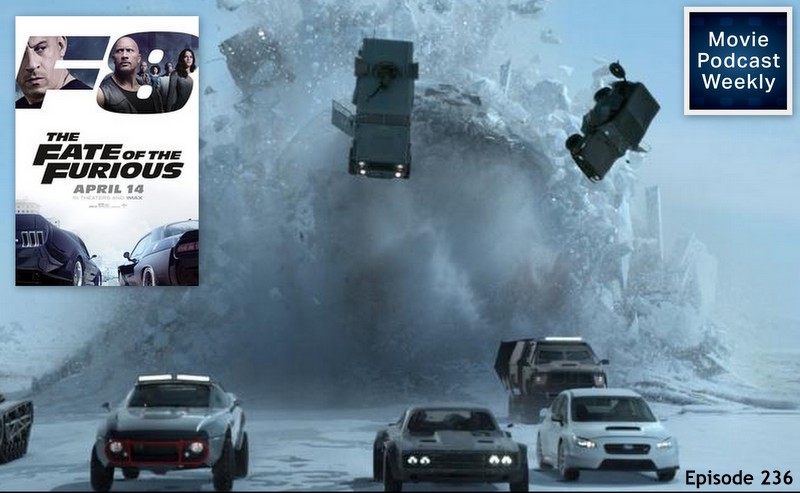 This divisive episode will separate those who love and appreciate the "Fast and the Furious" franchise from those who don't. Welcome to Movie Podcast Weekly,
Episode 236, where we bring you a lengthy and unusual Feature Reviews of The Fate of the Furious (2017) with special guest Brian "The Brain" Patchett (of The Sci-Fi Podcast). Brian joins us to talk about some of the "science" found in "The F8 of the Furious." You'll also hear us talk about "The Last Jedi" teaser trailer, a couple of interesting documentaries streaming on Netflix, and the trajectory of Kevin Hart's career. Join us!
If you're new to our show… Movie Podcast Weekly typically features four hosts — Jason, Andy, Karl and Geek Cast Ry — along with frequent guests. We give you our verdicts on at least one new movie release from the current year that's currently playing in theaters, as well as several mini reviews of whatever we've been watching lately. New episodes release every single week! Continue reading →