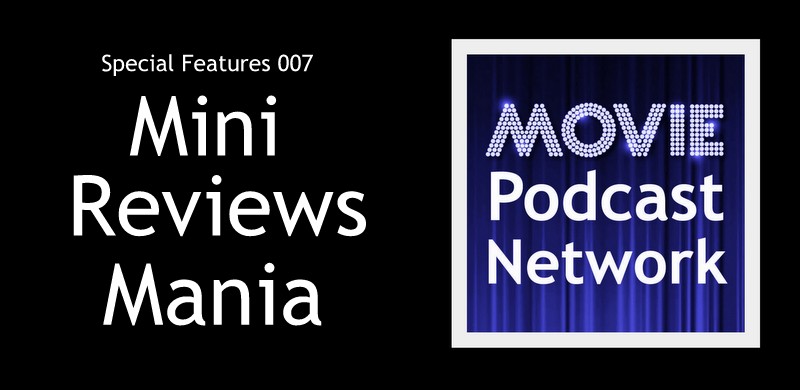 Many fans of Movie Podcast Weekly tell us that their favorite segment of our show is our Mini Reviews! Well, for those who subscribe to Movie Podcast Network's Special Features patron feed, we have just released a five-round episode that's 2 hours and 37 minutes, includes 22+ movie recommendations, and we call it MINI REVIEW MANIA! This wacky episode took us six weeks to record! But this is only for subscribers of the Movie Podcast Network Patreon feed!
[ Subscribe here today for just $2.50 per month to access this show and all other Special Features and BONUS releases! ]
**Warning: Even though Movie Podcast Weekly is non-explicit in its own free feed, the Special Features feed is explicit due to the sensibilities of some of the other Network shows, so MPW Special Features episodes are not "meeped" for content, including this Mini Reviews Mania. Join us!