Podcast: Play in new window | Download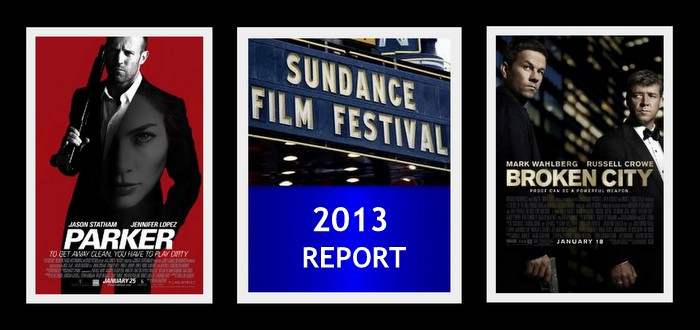 For Episode 018, we bring you a double-header review of Parker and Broken City, as well as Joshua Ligairi's report on 21 movies featured at this year's Sundance Film Festival in Park City, Utah.
SHOW NOTES:
I. Intro
II. Mini Reviews:
Andy — For Greater Glory: The True Story of Cristiada (2012), The Ant Bully (2006), This Means War (2012), The Other Guys (2010), Anchorman: The Legend of Ron Burgundy (2004), Planet Earth (2006), Life (2009)
Jason — Easy A (2010), Voicemail from Jeff Hammer, Haywire (2011), Creature (2011)
Josh — The Deep (1977), Night Moves (1975)
Karl — No mini reviews because Jason was a jerk and didn't ask to hear Karl's…
III. Feature Review of PARKER
Ratings and Recommendations:
Karl = 6 ( Rental )
IV. Feature Review of BROKEN CITY
Ratings and Recommendations: 
Jason = 6 ( Rental )
Karl = 6.5 ( Rental )
V. Sundance Film Festival 2013 Coverage by Joshua Ligairi:
— The Way, Way Back
— A.C.O.D.
— Don Jon's Addiction
— Before Midnight
— Austenland
— Afternoon Delight
— The Lifeguard
— Pandora's Promise
— S-VHS
— Sound City
— Twenty Feet From Stardom
— Virtually Heroes
— jOBS
— In a World…
— Hell Baby
— Fruitvale
— Upstream Color
— Manhunt
— Touchy Feely
— Computer Chess
— Valentine Road
VI. Wrap-Up
NEXT WEEK'S MOVIE: Warm Bodies with special guests Kyle "Dr. Walking Dead" Bishop and Midnight Corey
Special thanks this episode to our friend, Jeff Hammer, for calling and leaving us a voicemail and to Josh for his great Sundance report. Thank you both!
Links for this episode:
Wolfman Josh Ligairi:
Find "Cleanflix" at this link or stream it on Netflix Watch Instantly
Josh's Web site: IcarusAE.com
Josh on Twitter: @IcarusArts
Follow Movie Podcast Weekly on Twitter: @MovieCastWeekly
We'd also like to thank The Dave Eaton Element and Dave Eaton himself for the use of his music for our theme song.
If you like what we do here at Movie Podcast Weekly, please subscribe and leave us a review in iTunes. If you want to support the show, we have PayPal buttons in our right-hand sidebar where you can make a one-time donation or you can become a recurring donor for just $2 per month. Special thanks to Eric Fichtner for his recurring $2 donation.
You can always contact us by e-mailing MoviePodcastWeekly@gmail.com. Or you can call and leave us a voice mail at: (801) 382-8789. And you can leave us a comment in the show notes for this episode.
Thank you for listening, and join us again next Monday for Movie Podcast Weekly.