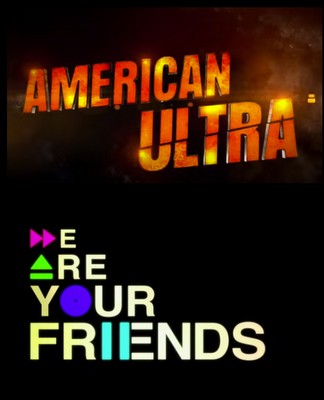 I realize that most of the people who listen to Movie Podcast Weekly or read this blog article are probably younger than I am. Yes, I'm 39 years old, and I promise if you hang with me through this article, my argument will amount to more than just a crotchety old man lamenting that "the times are a changing."
If you've rolled your eyes or you're bored already, then GET OFF MY LAWN!
The cinema has been evolving and changing ever since the very first motion pictures, circa 1895. Some historians peg the birth year at 1896, but I've mentioned both to cover my bases.
As remarkable as it seems, filmmakers and technicians are continually innovating and improving upon the techniques and technology behind film art.
To be clear, I believe this is exactly as it should be.
But please do me a favor here — even if you typically don't watch trailers (Dino) — and watch the following two trailers as a personal favor to me, in order to give you context for the remainder of this article. Indeed, it was these two trailers below that have inspired this article.
Watch the "American Ultra" trailer:
Or here is the link for the American Ultra trailer
And watch the "We Are Your Friends" trailer:
Or here is the link for the We Are Your Friends trailer
Now, to be fair, I haven't seen either of these movies yet. I've only seen these trailers. And admittedly, you can't necessarily judge a film by its trailer. Naturally, I believe a film critic should watch the entire movie before passing judgment (Andy).
Having acknowledged this, I want to ask you if these trailers struck you as they've struck me.
Above all, these two trailers reek of studio demographic targeting and marketing strategy masquerading as "artistic merit." What I mean by that is, they seem like some studio execs sat around and asked one another, 'What are kids into these days?' And the components of these films were born out of a lot of simple sentences that start with "Kids love _______."
Thus:
Kids love pot.
Kids love violence.
Kids love anti-heroes.
Kids love getting high.
Kids love music.
Kids love DJs.
Kids love dancing.
Kids love Zac Efron.
Etc.
That's just how these trailers seem to me. I don't know the journeys these movies have made; perhaps these films were honest-to-goodness indie productions that were purchased by bigger production companies. And perhaps they were this way all along, or perhaps they had some studio interventions.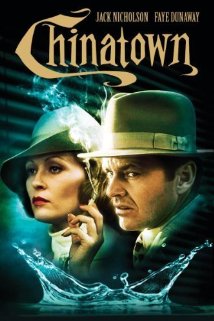 Either way, they strike me as "trying too hard" to encapsulate the young America of 2015.
Honestly, reader, have you ever sat down to watch "Chinatown" (1974). If you haven't, you surely must.
But if you consider '70s films to be "old movies," then what about "House of Sand and Fog" (2003)? Need something even more recent? How about "Blue Ruin" (2014)?
These movies are all rich with story. "Blue Ruin," for example, is a simple story, but it's rich nevertheless. The characters are plausible and they resemble what we know about human nature from our real lives, and their motivations are completely understandable. The three films I mentioned above were made because their filmmakers had a story to tell, not because "Kids love revenge plots."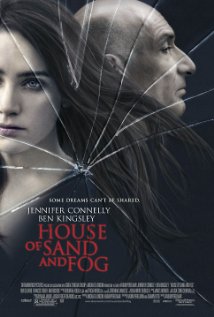 I fear that films like "American Ultra" and "We Are Your Friends" have been made because they reflect some sort of "perceived cultural tendencies" that "kids these days" will relate to and therefore embrace. Meanwhile, modern cinema suffers…
Dear filmmakers:
Instead of trying to lure your young moviegoers with one candy bar flavor that they may or may not actually like, why not metaphorically build a full-blown candy factory by creating engaging cinema that's rich with story and sympathetic characters, and let the variety of flavors inherent in an entire factory lure the whole town on its own terms?
I'm sensing a continuation of that same, slippery slope-of-a-shift in American cinema that film alarmists like me have lamented for decades now. In other words, I know there are critics who have been bemoaning the death of the cinema for many years now, but I think trailers like the two we've seen for "American Ultra" and "We Are Your Friends" truly signal that the sky is falling on the motion picture industry.
Will I see these two movies? Probably. Will I enjoy them? Maybe. And maybe I'll even love them and be pleasantly surprised by them, in which case, this blog article will all seem moot, and I'll have to admit that I was wrong. I can live with that. I hope I am wrong about these two particular films.
But I fear I'm not wrong about the slow decline of the cinema. The Business is cannibalizing The Art, and once The Art is gone, the only way we can start to bring it back is for us moviegoers to take aim at The Business.
Who will stand with me?
---
If this is your first time visiting Movie Podcast Weekly.com, we have a weekly movie podcast where we review new movies that are in theaters. You can find our most recent episode where we review "Pixels," "Southpaw" and "Paper Towns" here.
Next Wednesday, in Episode 149, we'll bring you reviews of the Mission: Impossible franchise, including the newest 2015 release "Mission: Impossible – Rogue Nation." You can subscribe free to Movie Podcast Weekly is free on iTunes.
In fact, if you love movies, we're actually part of the MOVIE PODCAST NETWORK. Check out our sister shows:
Horror Movie Podcast — Dead Serious About Horror Movies.
Movie Stream Cast – Short Reviews of Movies Streaming Online.
The Sci-Fi Podcast – The Soylent Green of Science Fiction Movie Podcasts.
Geek Cast Live Podcast – Geek News, Discussions and Fun With Updates Every Saturday.
Forgotten Flix Remembers – Remembering the Movies That You Grew Up With…
---
Contact MPW:
E-mail us: MoviePodcastWeekly@gmail.com.
Leave us a voicemail: (801) 382-8789.
Follow MPW on Twitter: @MovieCastWeekly
Leave a comment in the show notes for this episode.
Listen to MPW:
Add MPW to your Stitcher playlist: Stitcher.com
MPW's RSS feed
Right-click to download the MPW 100 Rap