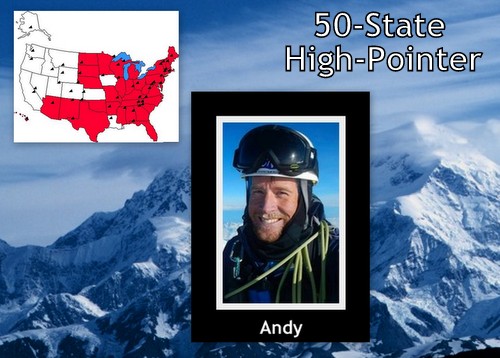 Listeners of Movie Podcast Weekly will be well acquainted with "a guy named Andy…" He is infamous for falling asleep and snoring during podcasts, as well as choosing movies for his Top 10 lists that he has never even seen… but now Andy is also famous for being the first person from Utah to summit the highest point in each of the 50 United States of America!
Read the news article here: WHY ANDY IS A STUD
So, on behalf of Andy's friends here on Movie Podcast Weekly, we salute you, Buddy. We're all very proud of you.
Movie Podcast Weekly