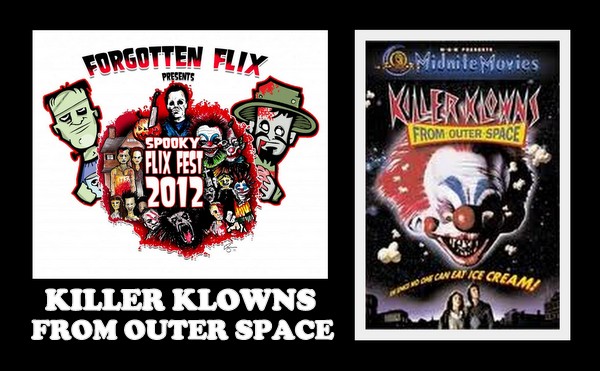 Check out our friends at the Forgotten Flix Podcast. Joel Robertson and Jason Grooms review "the movies you grew up with" every Wednesday when they discuss movies from the '70s, '80s and '90s.
Recently Jason had the opportunity to appear as a guest on Forgotten Flix Ep. 84, reviewing "Killer Klowns From Outer Space" (1988). Joel, Jason and Jason somehow go in-depth and get surprisingly analytical about a B-Movie that seems to have no substance whatsoever. Please give Episode 84 a listen and subscribe to Forgotten Flix!
Need more persuading? Watch this trailer!