Podcast: Play in new window | Download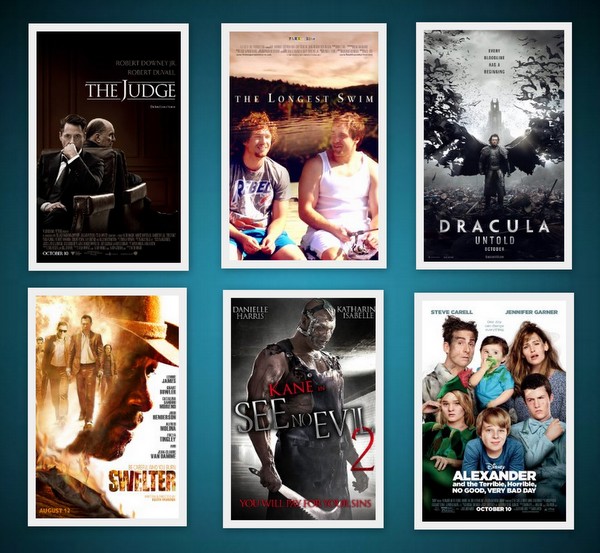 This episode is dedicated to our co-host and friend Karl Huddleston.
Welcome to Movie Podcast Weekly, Episode 107! Our Feature Reviews this week are Dracula Untold and The Judge and The Longest Swim and See No Evil 2 and Swelter and Alexander and the Terrible, Horrible, No Good, Very Bad Day. This week, we are joined once again by our Podbody Award-Winning guest, Wild Man Willis Wheeler.
Also in Episode 107, we bid a (hopefully temporary) farewell to beloved co-host Karl Huddleston, who is taking an indefinite sabbatical from the show. Karl will remain an official co-host of the podcast; he will not be replaced; and he is always welcome back. We wish him well and, like Man-at-Arms and Teela from the Masters of the Universe movie, we do not say "Goodbye" to our friend Karl but rather, "Good Journey!" for each destiny is but a doorway to another.
If you're new to our show… Movie Podcast Weekly now features three hosts—(the film critic) Jason, (the filmmaker) Josh, and (the guy named) Andy—along with frequent guests. Each week we give you our verdicts on at least one new release that's currently playing in theaters or on VOD, as well as several mini reviews of what we've been watching lately and specialty recommendation segments. New episodes release every single Tuesday!