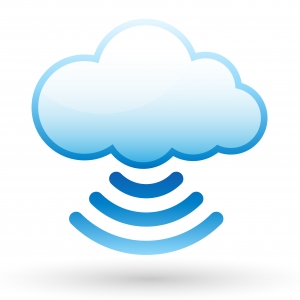 You may remember a few years ago when Walmart announced its big "Cloud" initiative in relation to DVDs and Blu-ray movies. Basically, you could bring in all your discs that you had purchased in the past from anywhere, and they would take them and "give" you a copy of that movie "in The Cloud" that you would own "forever" and stream whenever you like.
Yeah, right.
This is the part where I love to introduce our good friend, "Mr. EULA" (pronounced "yoo-la"). I became good friends with Mr. EULA when I worked for seven years at a large software company doing compliance work. Essentially, my job was to make sure that all our customers had paid for all the software they were using, because they could install as many instances of the software as they wanted — at will.
The customers were bound by two things: Their contract and the software EULA. The contract could be customized to their liking — and ours — and I learned quickly how fluid contracts can be.
For example, most people don't know this, but when you are reading a contract that you are going to sign, if there is something you do not agree with, you can cross it out and initial it and that is a valid, legal addendum to that contract. The contract writer can reject it — and in fact, most contracts say, "void if modified" — but if it's void, you're not bound by it.
The more important element is the EULA, which stands for "End User License Agreement." This basically lays out what you have the right to do with the software when you buy a license. It points out the fact that you do not own the software, you are merely granted a license to use it.
If you owned the software, you'd be allowed to alter it, and in the software world, that is a big no-no. Mr. EULA also makes it very clear that the software can be changed at any time. It can be revoked (although that would be very rare — most EULAs grant you the license to use that version of software in perpetuity, meaning ongoing). And it can be rewritten.
Essentially, the EULA means that things can change at any moment at the software creator's whim. And the same is true for The Cloud.
I guarantee you that at some point in a Cloud agreement that you clicked, signed or agreed to their licensing or contract terms, which stipulate that at any point, they can revoke your right to stream, view or even own the copyrighted material you handed over to Walmart or any other content provider. They could even change the licensing model to be pay-per-view down the line. And every time you want to watch one of the movies you used to own, you get to pay a fee.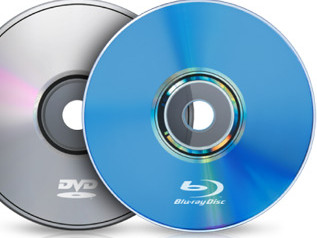 In contrast, when you buy a disc of a movie, it is yours forever. No one can take it from you or your right to view it as often as you like, or to hand it down to generations after you. You have purchased that copy and can do with it what you will. You could even, if the technology existed, edit that film on that disc and play it differently. There is no EULA with a DVD or Blu-ray. You own that copy.
So, I always encourage folks: If you love movies and want to see the ability to own them for your own private enjoyment to continue, BUY PHYSICAL MEDIA! It sends the message to Hollywood that they should continue creating physical media and not just move toward The Cloud or streaming-only options … which Hollywood would love to see happen because then it could truly charge you every time you wanted to watch "Planes, Trains and Automobiles" every year at Thanksgiving.
Not only will you own a copy forever, but for the foreseeable future (at least a decade, I think) your copy will be far superior to streaming in both video and audio.
Remember, the only clouds we should be viewing are the white ones in the sky.
---

Karl Huddleston is a host of Movie Podcast Weekly,, a show that provides weekly movie reviews of new releases every Wednesday. Karl is "The Actor" of this podcast, and he is also known for being the Irish curmudgeon. His propensity toward profanity is matched only by his tendency to reveal major plot spoilers (which, rest assured, are always edited). So, if you're a hot-headed cinephile like Karl, check out Karl's podcast and these other great movie shows, which comprise the MOVIE PODCAST NETWORK:
Horror Movie Podcast — Dead Serious About Horror Movies.
Movie Stream Cast – Short Reviews of Movies Streaming Online.
The Sci-Fi Podcast – The Soylent Green of Science Fiction Movie Podcasts.
Geek Cast Live Podcast – Geek News, Discussions and Fun With Updates Every Saturday.
Forgotten Flix Remembers – Remembering the Movies That You Grew Up With…
---