Podcast: Play in new window | Download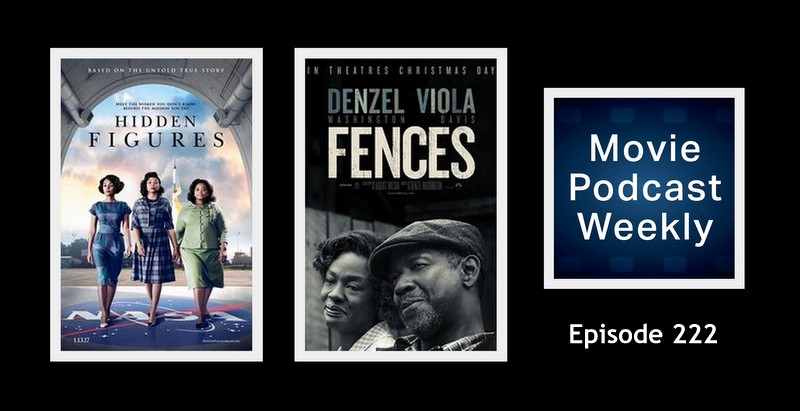 Welcome back to Movie Podcast Weekly, where we sometimes describe movies horribly… Before we tell you about Episode 222, be sure you haven't missed our previous release, our MPW 2017 Preview. In this show, we bring you Feature Reviews of Hidden Figures (2017) and Fences (2016). We also discuss unsavory topics, such as determining how much mucous is too much mucous during an acting performance (even if it's a great one)? And we also abruptly interrupt any movie reviewing on this show to bring you updates from the Clemson versus Alabama game. Priorities, everybody… Priorities. We hope you'll join us!
If you're new to our show… Movie Podcast Weekly typically features four hosts — Jason, Andy, Karl and Geek Cast Ry — along with frequent guests. We give you our verdicts on at least one new movie release from the current year that's currently playing in theaters, as well as several mini reviews of whatever we've been watching lately. New episodes release every single week!
---
SHOW NOTES:
I. Introduction
— Karl's trip to Las Vegas and the Blue Man Group
— Jason will tweet micro reviews in 2017: @MovieCastWeekly
— MPW 2017 Preview
— New winner of Karl's digital Bourne movie: Smitty
---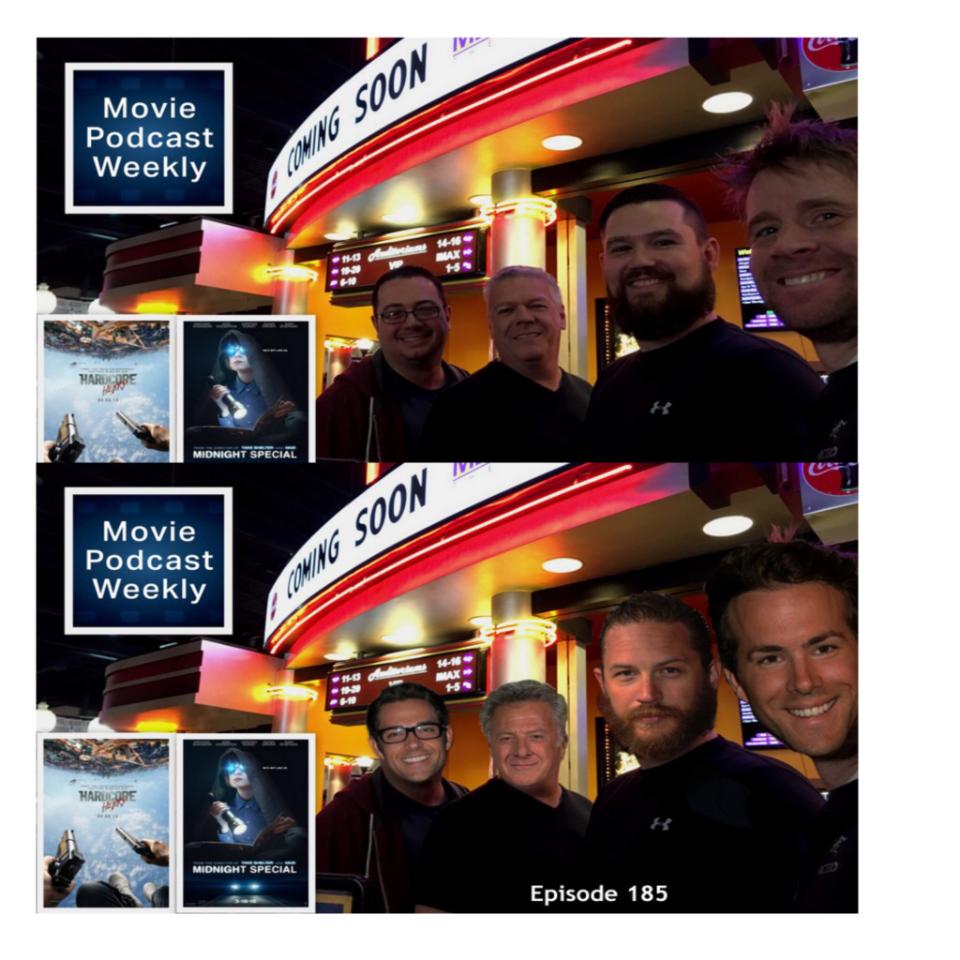 ---
[ 0:11:45 ] II. Mini Reviews
Karl: The Man in the High Castle, 2017 Consumer Electronics Show in Las Vegas, High-tech TV Update
Jason: 74th Golden Globes, David Blaine: Real or Magic?, Crocodile Dundee, Alien: Covenant tagline, Horror Movie Podcast Top 10 Horror of 2016
Ryan: TV shopping, Annie Hall, It's Always Sunny in Philadelphia
---
— Ryan's film premise game: Films described horribly
III. New in Theaters This Past Weekend (Friday, Jan. 6, 2017):
Hidden Figures
Underworld: Blood Wars
A Monster Calls
Tourniquet
I, Daniel Blake
The Ardennes
Railroad Tigers
I'm You
Arsenal
Between Us
The Vault
Lost & Found
Streamers
Master
The Bronx Bull
---
FEATURE REVIEWS HAVE TIME STAMPS:
[ 0:59:14 ] IV. Feature Review: FENCES (2016)
Jason = 9 ( See in Theater to support great cinema / Must-see Rental)
---
[ 1:23:17 ] V. Feature Review: HIDDEN FIGURES (2017)
Karl = 7.5 ( Theater / Rental )
---
VI. Wrap-Up / Plugs / Ending
---
COMING UP ON MPW NEXT WEEK:
Episode 223 where we'll be reviewing "Patriots Day," "Silence," "Sleepless," "Live by Night" and "Sing"(2016). Join us!
---
LINKS FOR THIS EPISODE:
Ryan recommends checking out Delve – An Anthology of Deepening Fantasy and Fiction
Horror Movie Podcast Top 10 Horror of 2016
Contact MPW:
E-mail us: MoviePodcastWeekly@gmail.com.
Leave us a voicemail: (801) 382-8789.
Follow MPW on Twitter: @MovieCastWeekly
Leave a comment in the show notes for this episode.
Ryan's new Facebook page
Ry's BIO
Ryan's New Facebook Page
Ry's flagship show: Geek Cast Live Podcast
DONATE here to facilitate the creation of more Geek content!
Blog: Geek Cast Live
Web site: Geek Harder.com
Facebook
Twitter: @GeekCastRy
Jason recommends supporting: Operation Underground Railroad
Listen to MPW:
Add MPW to your Stitcher playlist: Stitcher.com
MPW on iTunes
MPW's RSS feed
Right-click to download the MPW 100 Rap
Josh's links:
Hear Josh named as one of the Top 5 Up-and-Coming Directors on The Film Vault Podcast!
Twitter: @IcarusArts
Josh covers streaming movies on: Movie Stream Cast
Hear Josh on The SciFi Podcast
Hear Josh on Horror Movie Podcast
If you're a Horror fan, listen to Jason and Josh on HORROR MOVIE PODCAST
We'd like to thank The Dave Eaton Element and Dave himself for the use of his music for our theme song. Buy Dave's Eaton's music: BandCamp.com
Fake Ryan movie titles:
Tourniquet
I'm You
The Vault
Streamers
---
If you like Movie Podcast Weekly, please subscribe and leave us a review in iTunes. If you want to support the show, we have PayPal buttons in our right-hand sidebar where you can make a one-time donation or you can become a recurring donor for just $2 per month. (Every little bit helps!)
Thanks for listening, and join us again next week for Movie Podcast Weekly.
---