Podcast: Play in new window | Download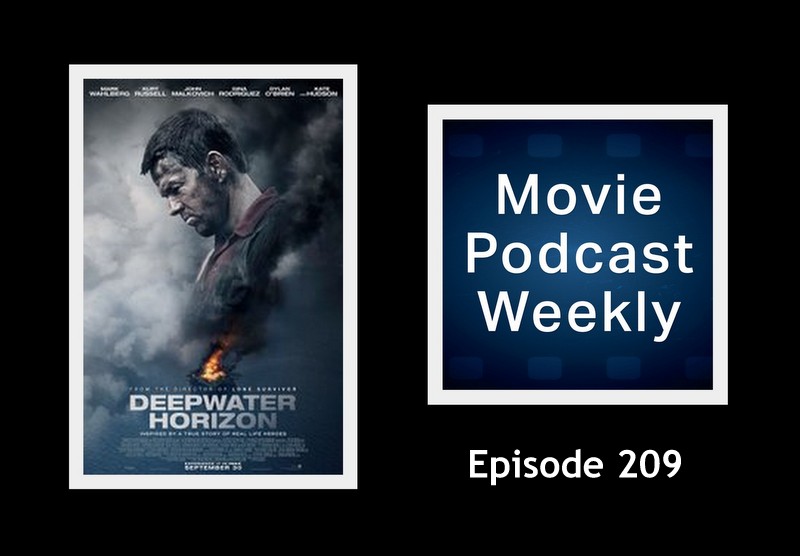 Is it possible to spoil a film from 1972? If so, this episode contains a major plot spoiler for "The Godfather." Listeners (especially Dino), weigh in on this debate, and break it on down for us. Welcome to Episode 209 of Movie Podcast Weekly, where we bring you a Feature Review of Deepwater Horizon. We also bring you our thoughts on Designated Survivor, as well as Ryan's review of HBO's Westworld and tales of his muskie fishing trip in Northwoods Wisconsin. Weird, right? Join us!
If you're new to our show… Movie Podcast Weekly typically features four hosts — Jason, Andy, Karl and Ryan — along with frequent guests. We give you our verdicts on at least one new movie release from the current year that's currently playing in theaters, as well as several mini reviews of whatever we've been watching lately. New episodes release every single week!
---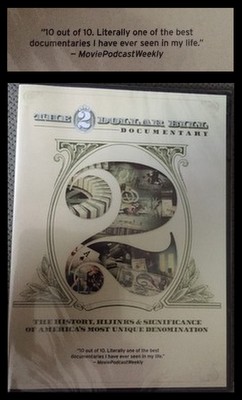 Movie Podcast Weekly's first pull-quote on a DVD case (even though none of the hosts said this…).
SHOW NOTES:
I. Introduction
— Anniversary of the movie death of Sonny Corleone
— Is there a statute of limitations on spoilers?
— MPW on its first DVD case for a pull-quote
— The MPW hosts haven't seen it yet, but friend-of-the-show, Scott Baugh (aka One Sick Puppy), recommends The 2 Dollar Bill Documentary. Use promo code MPW2 to get $2 off your purchase of the film. (Jason bought it and will let you know his 2 cents…) Hear Scott's review of this film in MPW Ep. 181.
---
[ 0:08:09 ] II. Mini Reviews
Ryan: Luke Cage, HBO's Westworld
Jason: Designated Survivor Season 1, Ep. 2
Karl: Designated Survivor, Easy Season 1, All Harry Potter films coming to IMAX on Oct. 13., Remembering The Cars bassist Benjamin Orr
[ Lost Andy for the night due to "technical difficulties." ]
---
III. New in Theaters This Past Weekend:
Deepwater Horizon
Masterminds
Miss Peregrine's Home for Peculiar Children
Queen of Katwe
L.O.R.D.
Do Not Resist
Milton's Secret
American Honey
Maximum Ride
Denial
Clowntown
The Blackcoat's Daughter
Harry & Snowman
Generation Startup
Danny Says
---
FEATURE REVIEWS HAVE TIME STAMPS:
[ 0:44:05 ] IV. Feature Review: DEEPWATER HORIZON (2016)
Jason = 8.5 ( Theater / Buy it! )
Andy = 8 ( Theater / Rental )
---
[ 1:02:13 ] V. More Weird MPW Miscellany:
— Narrating teaser trailer for Pirates of the Caribbean: Dead Men Tell No Tales (2017)
— new Suspiria remake and its casting
---
VI. Wrap-Up / Plugs / Ending
— Next week's guest: Dark Mark's wife, Kris, who works in the film marketing industry!
---
COMING UP ON MPW NEXT WEEK:
Episode 210 where we'll be reviewing "The Girl on the Train" and "Masterminds." Join us!
---
LINKS FOR THIS EPISODE:
We recommend Saturday Night Live – 1st Presidential Debate (cold open)
Contact MPW:
E-mail us: MoviePodcastWeekly@gmail.com.
Leave us a voicemail: (801) 382-8789.
Follow MPW on Twitter: @MovieCastWeekly
Leave a comment in the show notes for this episode.
Ryan's new Facebook page
Ry's BIO
Ryan's New Facebook Page
Ry's flagship show: Geek Cast Live Podcast
DONATE here to facilitate the creation of more Geek content!
Blog: Geek Cast Live
Web site: Geek Harder.com
Facebook
Twitter: @GeekCastRy
Jason recommends supporting: Operation Underground Railroad
Listen to MPW:
Add MPW to your Stitcher playlist: Stitcher.com
MPW on iTunes
MPW's RSS feed
Right-click to download the MPW 100 Rap
Josh's links:
Hear Josh named as one of the Top 5 Up-and-Coming Directors on The Film Vault Podcast!
Twitter: @IcarusArts
Josh covers streaming movies on: Movie Stream Cast
Hear Josh on The SciFi Podcast
Hear Josh on Horror Movie Podcast
If you're a Horror fan, listen to Jason and Josh on HORROR MOVIE PODCAST
We'd like to thank The Dave Eaton Element and Dave himself for the use of his music for our theme song. Buy Dave's Eaton's music: BandCamp.com
---
If you like Movie Podcast Weekly, please subscribe and leave us a review in iTunes. If you want to support the show, we have PayPal buttons in our right-hand sidebar where you can make a one-time donation or you can become a recurring donor for just $2 per month. (Every little bit helps!)
Thanks for listening, and join us again next week for Movie Podcast Weekly.
---