Podcast: Play in new window | Download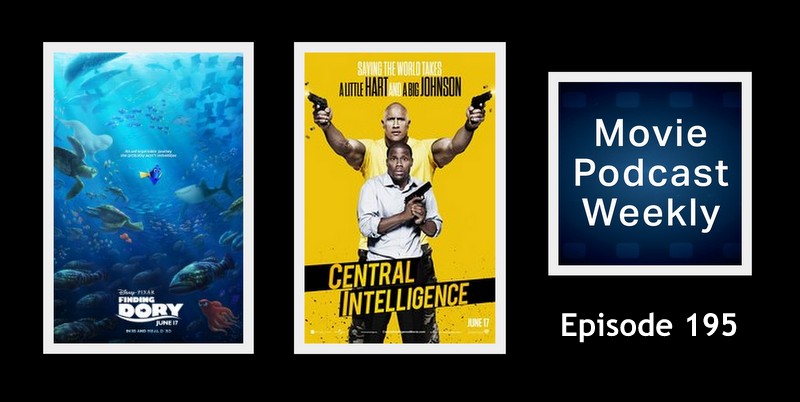 Most of the hosts of Movie Podcast Weekly believe that Pixar's "Finding Nemo" (2003) is a masterpiece. Join us here on Episode 195, we Feature Review its sequel, Finding Dory to see if it's a worthy follow-up. We also review Central Intelligence. Also in this episode, we lament the untimely death of Anton Yelchin, and we also discuss the undeniable decline in quality of animated feature films — particularly many of Pixar's recent releases. Oh, and we also fight about the character of Harry Potter and whether he is, as Jason calls him, a wuss and a disappointment. Join us!
If you're new to our show… Movie Podcast Weekly typically features four hosts — Jason, Andy, Karl and Geek Cast Ry — along with frequent guests. We give you our verdicts on at least one new movie release from the current year that's currently playing in theaters, as well as several mini reviews of whatever we've been watching lately. New episodes release every single week!
---
SHOW NOTES:
I. Introduction
---
[ 0:00:00 ] II. Anton Yelchin and Other MPW Miscellany
— The tragic loss of actor Anton Yelchin
— "Green Room" director Jeremy Saulnier's Tribute to Anton Yelchin
— Article: Hollywood Has a Millennial Problem
— "Sunspring," a short film written by an A.I.
— Jason Rant: Coca-Cola Freestyle Machines
— Listener e-mail question from David
— Listener e-mail question from James
---
[ 0:38:34 ] III. Mini Reviews
Karl: Extended Edition Blu-ray of "The Martin," LG's 65-inch Premium OLED Television
Ryan: * * *
Jason: The Lord of the Rings: The Fellowship of the Ring, 10 Cloverfield Lane
Andy: Zootopia, The Death of Animated Cinema, Stephen Fry-narrated Harry Potter audio books, Is Harry Potter actually a giant wuss?
---
IV. New in Theaters This Past Weekend:
Central Intelligence
Finding Dory
Clown
The Last King
The Last Heist
Raiders! The Story of the Greatest Fan Film Ever
No Stranger Than Love
Tickled
---
FEATURE REVIEWS HAVE TIME STAMPS:
[ 1:16:42 ] V. Feature Review: FINDING DORY (2016)
Jason = 4 ( Avoid )
Andy = 5.5 ( Avoid / or Redbox Rental for Kids Only )
Evan = 9 ( Theater / Buy it! )
Emerson = 10 ( Theater / Rental )
---
[ 1:32:36 ] VI. Feature Review: CENTRAL INTELLIGENCE (2016)
Jason = 7 ( Theater / Rental / Sure-bet Redbox )
Karl = 7.5 ( Rental )
---
VII. Wrap-Up / Plugs / Ending
— Thanks to our donors who support MPW and HMP:
Shannon – steady as he goes…
Tony I. from the UK
Shane W.
Michal
Randy G.
Mario
---
[ 1:54:24 ] VIII. Post-Episode Solocast With Jay
— September 2016 MPN Meetup Musings: What to Expect
— Independence Day and Independence Day: Resurgence
---
COMING UP ON MPW NEXT WEEK:
Episode 196 where we'll be reviewing "Independence Day: Resurgence" and "Free State of Jones" and "The Shallows" with special guest William Rowan Jr. of The Sci-Fi Podcast. Join us!
---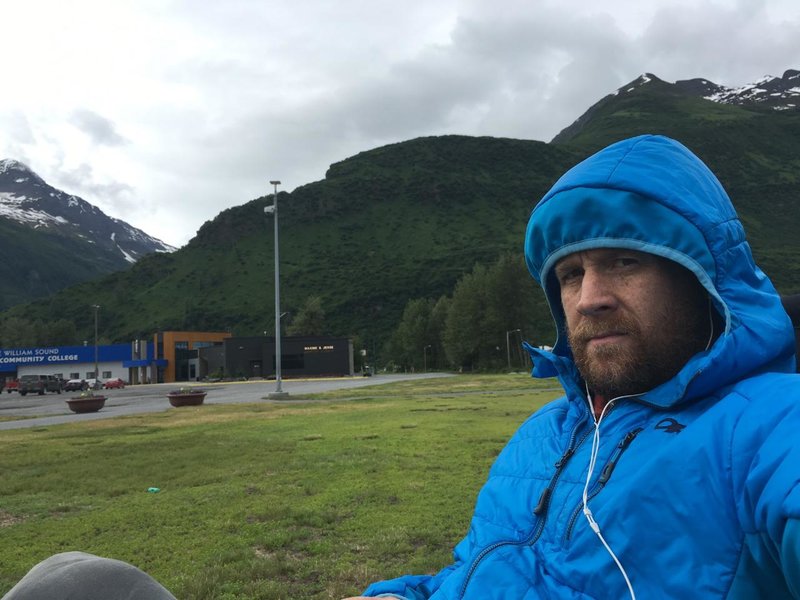 LINKS FOR THIS EPISODE:
A must: Ryan's New Facebook Page
Contact MPW:
E-mail us: MoviePodcastWeekly@gmail.com.
Leave us a voicemail: (801) 382-8789.
Follow MPW on Twitter: @MovieCastWeekly
Leave a comment in the show notes for this episode.
Ry's BIO
Ry's flagship show: Geek Cast Live Podcast
DONATE here to facilitate the creation of more Geek content!
Blog: Geek Cast Live
Web site: Geek Harder.com
Facebook
Twitter: @GeekCastRy
Jason recommends supporting: Operation Underground Railroad
Listen to MPW:
Add MPW to your Stitcher playlist: Stitcher.com
MPW on iTunes
MPW's RSS feed
Right-click to download the MPW 100 Rap
Josh's links:
Hear Josh named as one of the Top 5 Up-and-Coming Directors on The Film Vault Podcast!
Twitter: @IcarusArts
Josh covers streaming movies on: Movie Stream Cast
Hear Josh on The SciFi Podcast
Hear Josh on Horror Movie Podcast
If you're a Horror fan, listen to Jason and Josh on HORROR MOVIE PODCAST
We'd like to thank The Dave Eaton Element and Dave himself for the use of his music for our theme song. Buy Dave's Eaton's music: BandCamp.com
---
If you like Movie Podcast Weekly, please subscribe and leave us a review in iTunes. If you want to support the show, we have PayPal buttons in our right-hand sidebar where you can make a one-time donation or you can become a recurring donor for just $2 per month. (Every little bit helps!)
Thanks for listening, and join us again next week for Movie Podcast Weekly.
---