Podcast: Play in new window | Download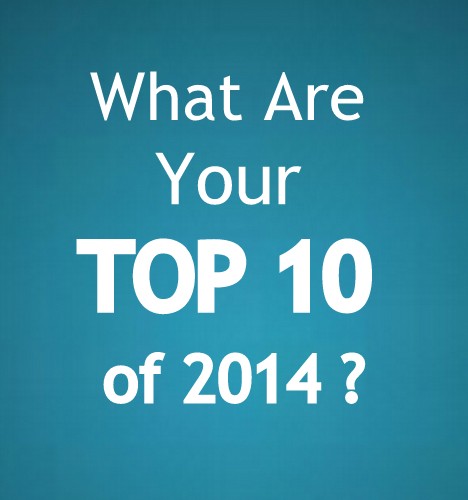 THE PREMISE
Each year Movie Podcast Weekly brings you an end-of-the-year wrap-up episode where each host chooses his Top 10 Best Movies of That Year. (Previous examples: Ep. 014 and Ep. 066)
Accordingly, on Tuesday, December 30, 2014, we're proud to bring you our Top 10 Movies of 2014 episode! Jason, Andy, Karl and Josh will each have a Top 10 list. And this year, we'd like to also announce the top 10 list of the collective MPW audience! But we'll need your feedback to do this!
---
ALL YOU GOTTA DO…
All you have to do is
E-MAIL your Top 10 Movies of 2014 to MoviePodcastWeekly@gmail.com. (Feel free to include a short reason for each pick, but this isn't necessary…) Also please include:
Your 5 Honorable Mentions for 2014
Your 5 Biggest Disappointments of 2014
The Worst Damn Movie of 2014.
THE DEADLINE: Your e-mail submission must be sent no later than Saturday, December 27, 2014.
---
IF YOU DO THIS…
If you e-mail your Top 10 list, your name will be entered into a drawing where you could win a *Blu-ray and an MPW T-shirt or the second place prize, which is just the shirt. (More on the prizes below.) If you also include your 5 Honorable Mentions, 5 Biggest Disappointments and your pick for The Worst Damn Movie of 2014, then your name will be entered 3 times! And if you do all of the above — and also write short reasons for each of your Top 10 picks — then your name will be entered into the drawing 5 times!
---
THE PRIZES…
Anyone can participate (including previous MPW guests) EXCEPT for the MPW hosts: Jason, Andy, Karl or Josh. We will announce the two winners by a random drawing on-air during Episode 118. If you are the Grand Prize winner, you can choose **any Blu-ray (or DVD) of your choice from among the Top 10 picks of the four hosts or from the Top 10 of the collective MPW audience. If you'd like to wait to hear the Best Picture nominees for 2014, then you could also select a Best Picture nominee, instead. You must be 18 years old or older to choose an R-rated movie. You will also receive a free Movie Podcast Weekly T-shirt, which we will have made in January 2015. If you're the Second Place winner, you'll receive the free MPW T-shirt.
---
WHY YOU SHOULD PARTICIPATE
You could win a prize! And your participation in this episode would be the equivalent of sending Jason a big paycheck for producing MPW. Moreover, we have a tremendous listenership, full of sophisticated cinephiles and movie-lovers with impeccable taste, so your contributions will add value to the best episode of the year. And finally, it will be fun for the hosts to see which of them most closely align with the opinion of our collective MPW audience. Can't wait to hear your picks! Thanks.
---
Contact MPW:
E-mail us: MoviePodcastWeekly@gmail.com.
Leave us a voicemail: (801) 382-8789.
Follow MPW on Twitter: @MovieCastWeekly
Listen to MPW:
Add MPW to your Stitcher playlist: Stitcher.com
MPW on iTunes
MPW's RSS feed
Right-click to download the MPW 100 Rap
---