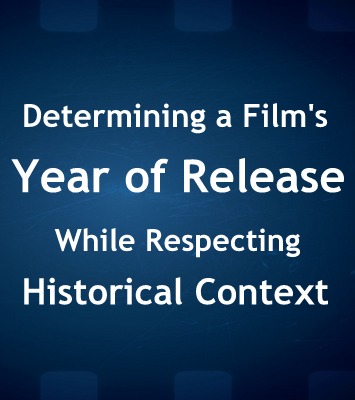 Author's Note: This blog post is the result of a conversation between Jason Pyles and MPW listener Dino Ticinelli on Movie Podcast Weekly, Episode 217. The "verdict" below does not necessarily reflect any of Dino's feelings; instead, these sentiments solely belong to Jason. Nevertheless, Dino's suggestions significantly influenced and inspired the creation of "Uncle Oscar's Tailgate Party" and its underpinnings. Thank you, Dino. -Jason Pyles
1. All *movie submissions will be accepted. (*Non-movie submissions that are television shows or other segmented series will not be considered for MPW's Top 10 movies lists.)
2. The year of release will be determined by the first date that a film becomes widely available to a U.S. audience (theatrical release, online streaming, physical purchase or rental).
3. The following are examples that do not constitute a "wide release" and will be disregarded: premier dates, film festival screening dates, limited theater releases, foreign (non-U.S.) releases, and any other system for determining year of release.
4. The Internet Movie Database's "Release Info" page will be the primary source for determining dates of widespread U.S. release.
(Ex. http://www.imdb.com/title/tt3460252/releaseinfo) If IMDb.com proves to be an inconclusive source, the three backup resources are Wikipedia.org, Movie Insider.com and Amazon.com.
*** 5. The most crucial, linchpin point to this system is the "historical context" of the reality of the viewer actually first seeing the new release film during the year in question. (Thus, the Top 10 list truly becomes personal and subjective because it consists of films the viewer literally saw during that year.) Continue reading →